180° Concrete Resurfacing
Selling or renovating your home? Why not finish it off with a driveway that looks brand new.
Is your concrete floor slippery, worn out or dull? Do you need anti slip flooring?
Are you wanting an easy to clean, function floor that doesn't compromise on appearance?
We have multiple options to bring your flooring back to life.
We offer various affordable resurfacing options for your existing concrete, we can resurface paved and tiled areas without having to remove them, eliminating the need to waterproof again. We can even resurface timber flooring.
Suitable options for driveways, paths, balconies, pool surrounds, factories, shops, kitchens, laundries, man caves and more! The possibilities are endless!
All of our work is insured and comes with a warranty.
Call us now for a free, no obligation quote on 1800 45 75 51
Concrete resurfacing
Resurface your existing concrete driveway, pergola, balcony or pool surround and make it look like new again.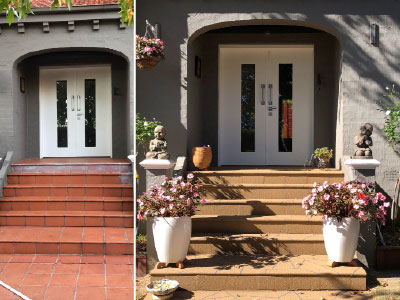 Concrete overlay (In situ)

Place a concrete overlay on top of your existing concrete, tiles and even timber flooring without having to remove the old flooring and/or waterproofing.
Epoxy flooring
Protect your (internal) floor against oils, stains and make it easy to clean. Suitable for factories, workshops, garages, etc.
Spray paving
A cheaper solution than traditional paving, we are able to spray a paving pattern on your existing concrete.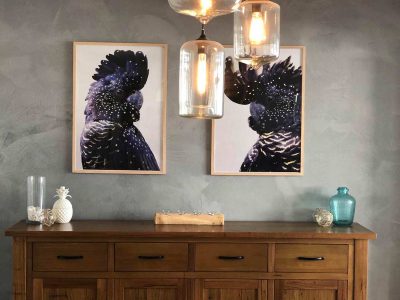 Microcement
Microcement feature walls or floor to wall to ceiling for a seamless concrete look.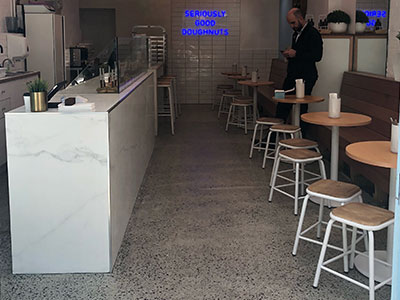 Grind and Seal
A cost effective way to get a polished concrete look, suitable for indoor and outdoor.

Spray paving
We guarantee our work, to stand by that we are happy to work anywhere though out Victoria no matter how big or small the job.

Free Quote
If you are looking to replace a driveway or resurface any concrete we are happy to give you a free measure & quote.

Logo Stenciling
The possibilities are endless with logo stenciling, we can tailor something specifically for your business.
Call us for a free quote - 1800 45 75 51
Get a Quote
Feel free to send us a message or give us a call to request an obligation free quote. Just give us your contact information, what suburb you're from, tell us about the concrete that needs to be rejuvenated (ie. size, is it painted, what finish you're after, etc) and we will contact you within 24 hours.